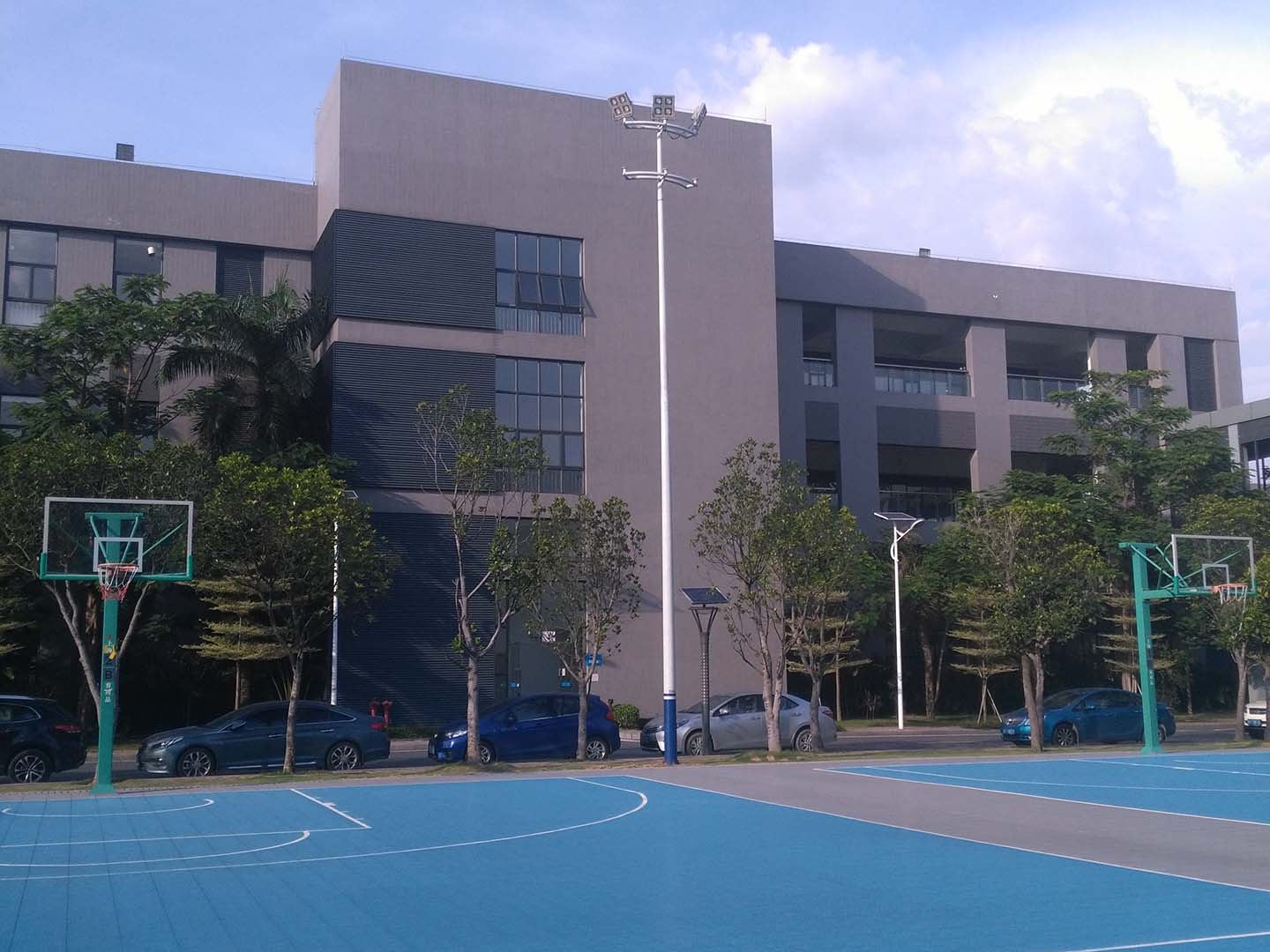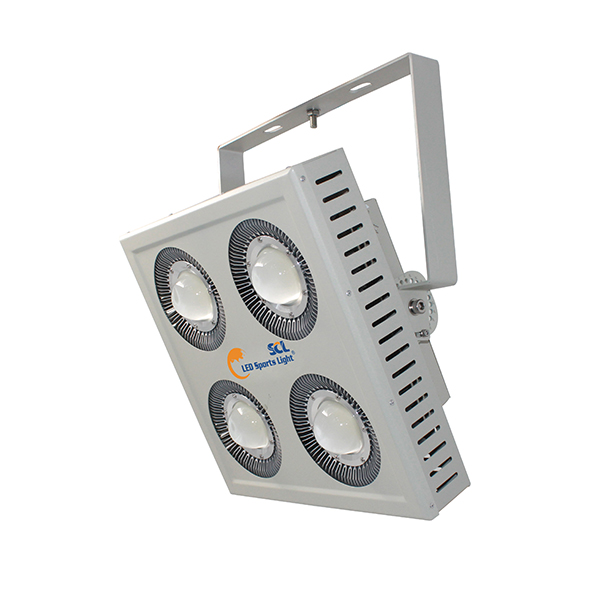 With the purpose of providing employees to achieve a work-life balance, MIDEA recently done 3PCS basketball courts constructions and finished with SCL LED lighting system. As a professional sports lighting manufacturer, SCL offers the lighting system that would improve energy efficiency, enhance pliability with a significant reduction of glare, and eliminate maintenance costs. Therefore, we have won the trust of MIDEA, and after successfully installing the lighting of the basketball courts, we also installed other stadium projects, including 24pcs indoor badminton courts, 2pcs tennis court, and 1pc 11-a-side standard football field.
For this 3PCS connected basketball courts, the illumination requirement is daily competition and training level, the installation height is 9m or 12m. SCL was committed to giving the MIDEA basketball court the lighting it deserves, for combining norm compliance and outstanding efficiency with first-class lighting quality for both daily competition and training, so our lighting engineer suggests that total install 18PCS 268W LED sports lights, each basketball court installs 6PCS 268W LED sports lights, 3PCS poles at 9m and 7PCS poles at 12m on the outside of basketball courts. After turning on the illumination of the basketball courts, the illumination in most areas of each court is around 200lux, with an average illumination of 204lux and a maximum illumination of 273lux, which meets the illumination requirement for daily competition and training.
The new LED sports lighting system provides the perfect conditions for a range of daily competition and training, helping the MIDEA employees enjoy their amateur interest and the best possible lighting when they are playing basketball.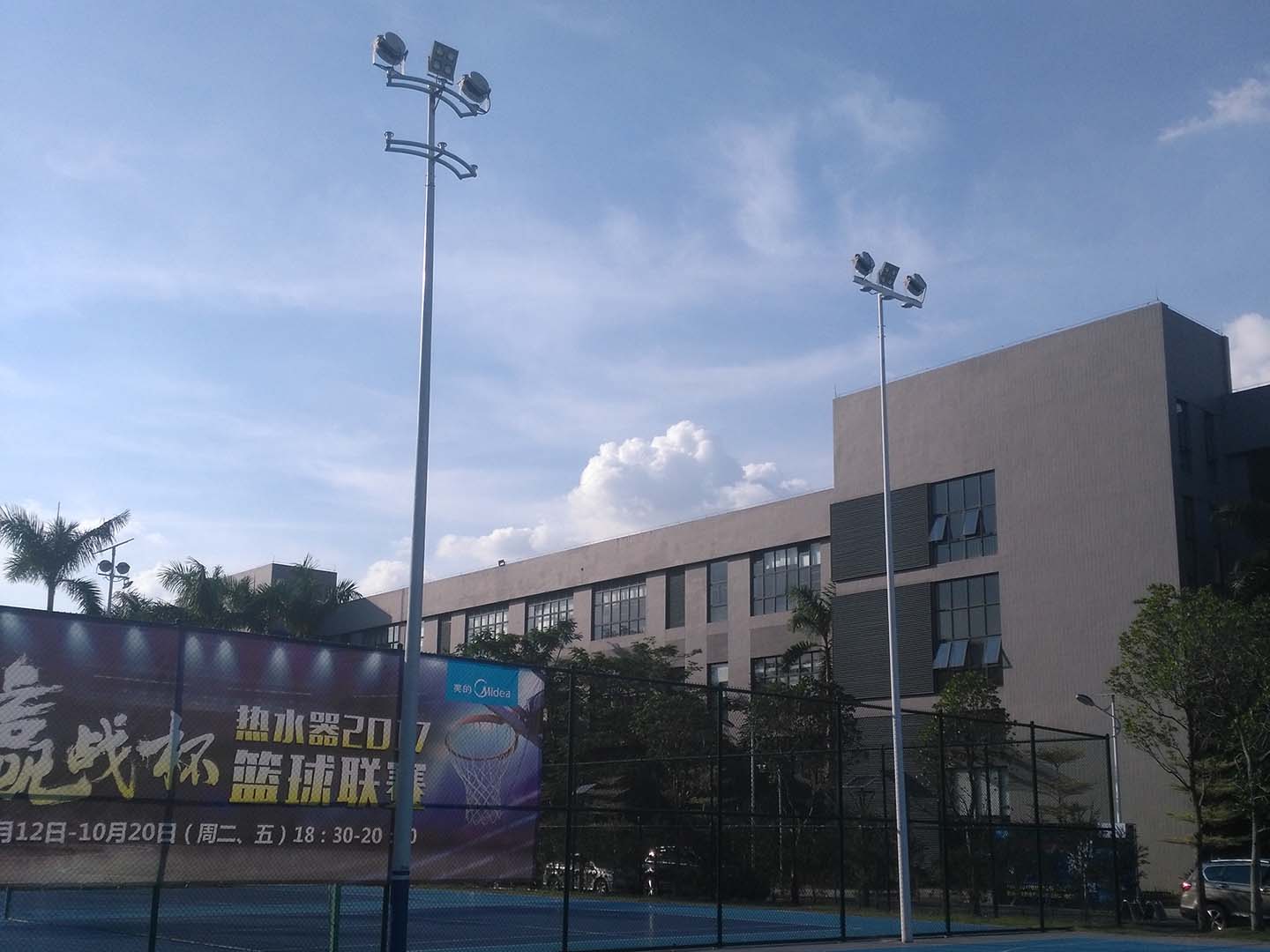 ---
Post time: Jun-08-2020